Your kitchen benchtop's primary purpose is entirely functional, for the most part, you want a hardwearing material that is easy to clean and care for.
On the other hand, your kitchen benchtops really help define the look and feel of your kitchen – they are a design statement.
The need for your benchtops to be both practical and beautiful has led to an array of choices when it comes to materials for your benchtops.
You can choose from an array of materials such as natural stone, wood, engineered stone, laminate and porcelain. So much choice can make it hard to know where to start when choosing benchtops for your kitchen.
If you're in the process of choosing new benchtops, here are our top tips for making the right choice for your kitchen.
Think about your lifestyle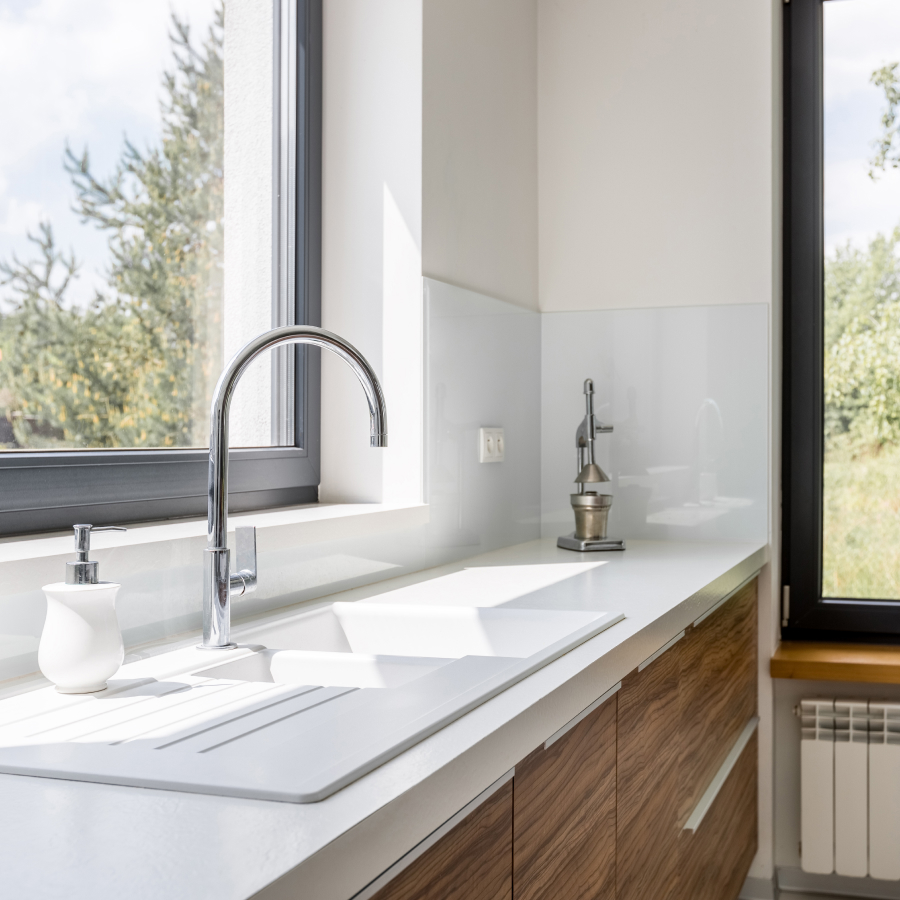 It can be easy to get carried away with trends when it comes to kitchen design, but unfortunately, not all trends are practical.
Your benchtops are an investment, you want to make sure they are going to work for your lifestyle and household.
For example, if you have a large, busy family or young children, a practical, easy-to-clean countertop is probably going to work best in your home. Laminate can be an affordable and practical option when you know your benchtops will be very well used.
Alternatively, if you don't cook often and are meticulous about your home and style – choosing a benchtop that requires a little more care and consideration could work for you. Marble benchtops have been popular for some time, make such a style statement and with the right care are a great investment for your home.
What is your budget?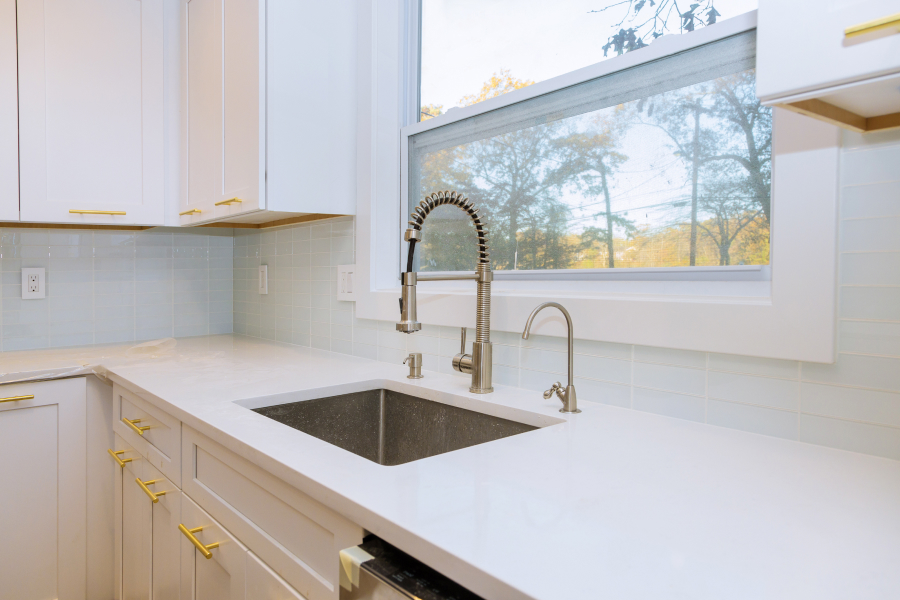 For most, the type of benchtops you are considering for your kitchen will depend on your budget.
Materials such as bamboo, laminate and engineered stone can be more affordable options, whereas natural stone such as granite and marble and porcelain panels are expensive, but also an investment in your home.
Take into account your personal style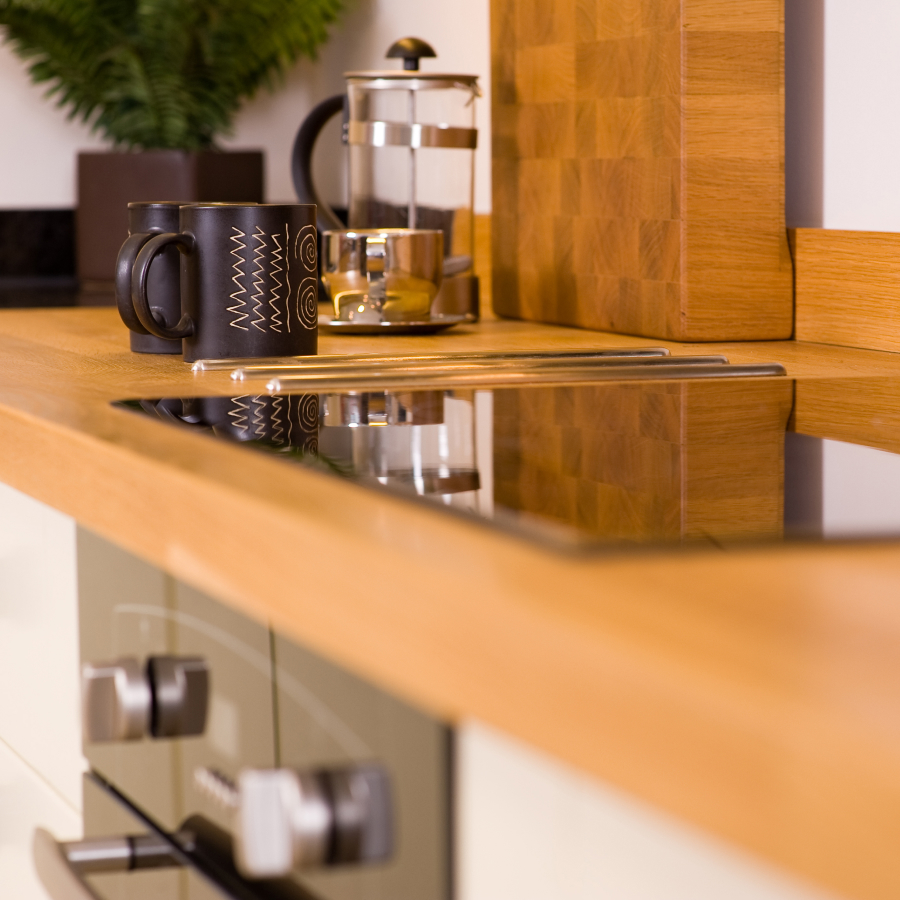 Unless you're fitting benchtops into an investment property, your own personal style is important when it comes to your kitchen benchtops.
We spend a lot of time in the kitchen, you want your kitchen to reflect your style and be an enjoyable space to hang out.
If you're fitting a whole new kitchen and don't know where to start, visit a showroom for ideas and professional advice. Consider making a moodboard to ensure your benchtop choice is going to work well in your overall design scheme.
Perhaps you're just replacing your kitchen benchtops, if so, make sure your new benchtops are going to work well with your existing cabinets, floors and walls.
Are you looking to replace your benchtops?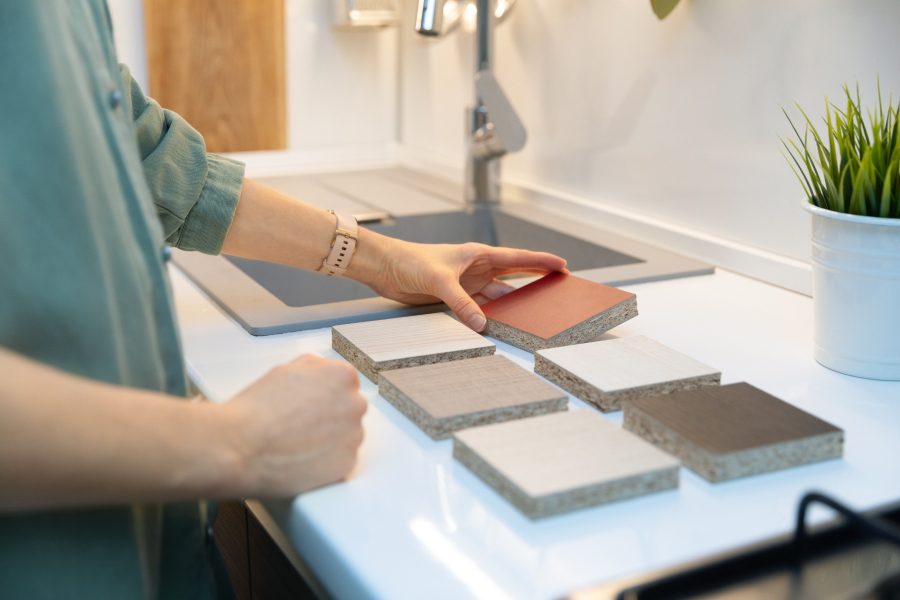 If you're in the process of replacing your kitchen or looking to update your benchtops – we can help.
Visit our Malaga showroom for a complimentary design consultation.