Can you ever have too much bathroom storage? We don't think so.
When you think about it, we store so many things in the bathroom; clean towels, dirty laundry baskets, toiletries, toilet paper, cleaning products and if you have kids, their bath toys. All require storage space to keep your bathroom organised.
The problem? We don't give up much space in our homes for our bathroom.
Bathrooms tend to be the smallest room in the home, which means finding a good layout and adequate storage solutions can be tricky.
What are your options when it comes to bathroom storage?
Here are some of our favourite bathroom storage ideas, including space-saving solutions that maximise your storage options.
Floating vanity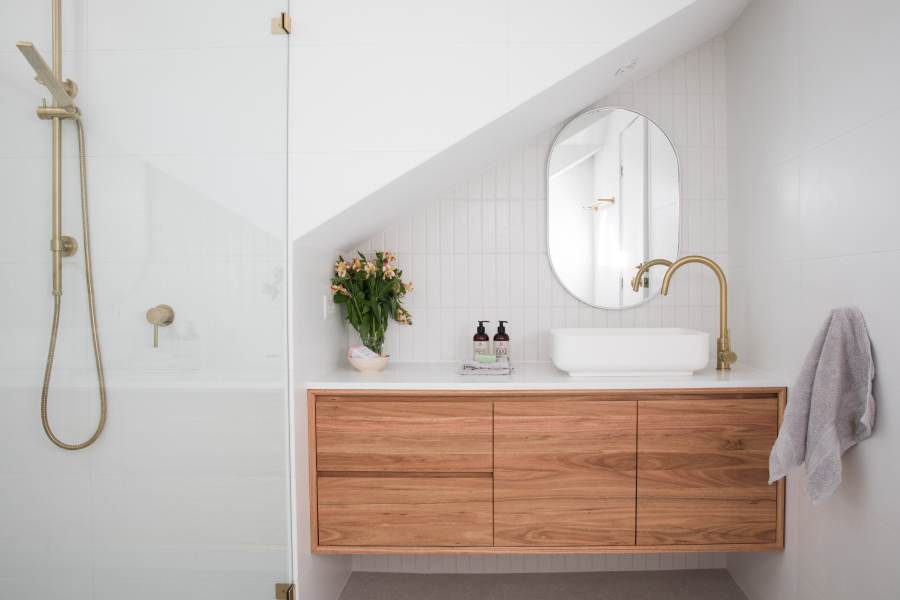 If you have a small bathroom, a floating vanity is a great way to maximise floor space, give the illusion of a bigger space while still incorporating storage for your belongings.
Big drawers are an excellent option for access to all your toiletries.
Floor to ceiling cabinetry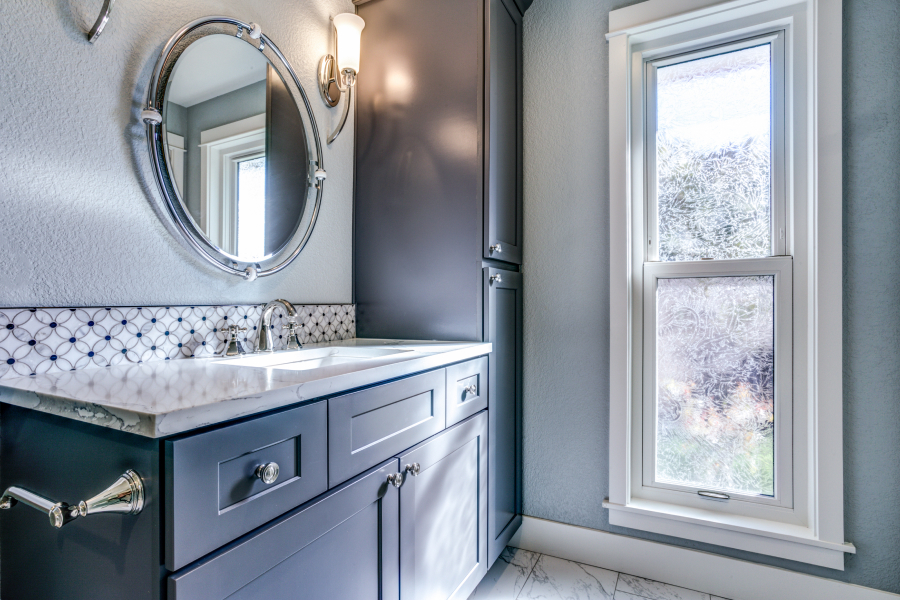 Even if you can only manage a thin cupboard in your bathroom, think floor to ceiling to make the most of your storage space.
Organise your belongings and store items you don't often use in harder to reach space.
Invisible pull-out storage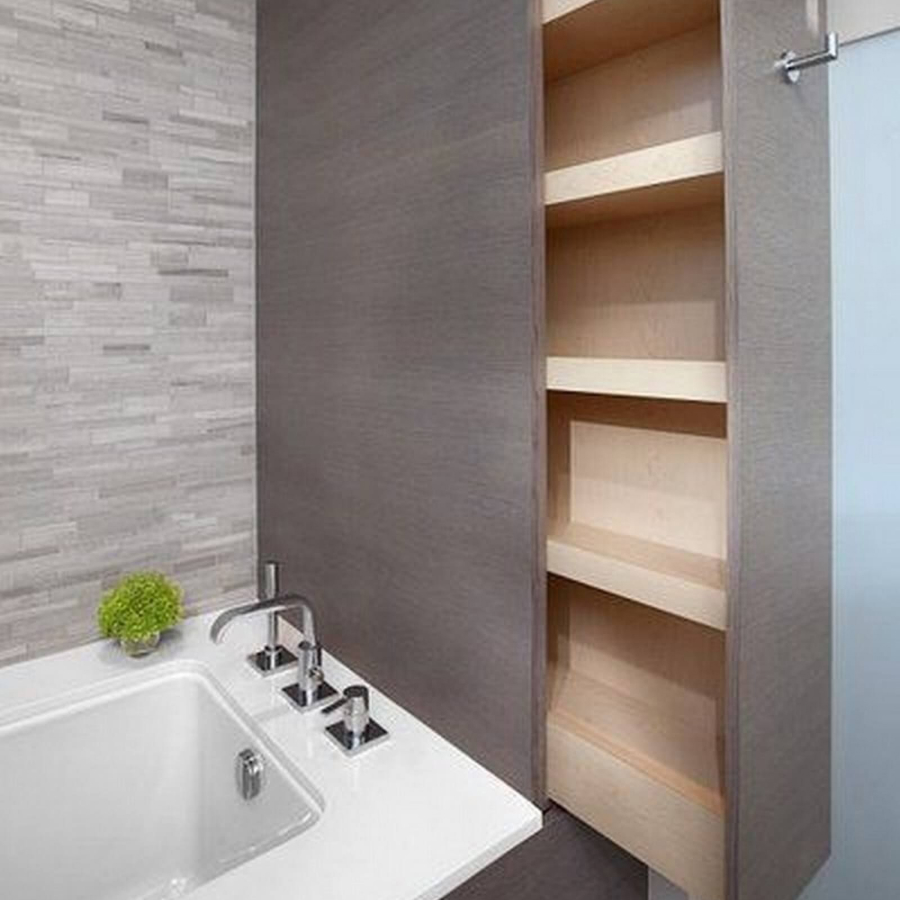 With all the appliances and furniture you need to fit in your bathroom, you might find yourself with dead space, for example, where the bathtub ends and the wall meet.
Make use of this dead space with built-in pull-out storage. This type of design is great for turning a once empty space into a practical solution for storing your shampoo.
Custom shelves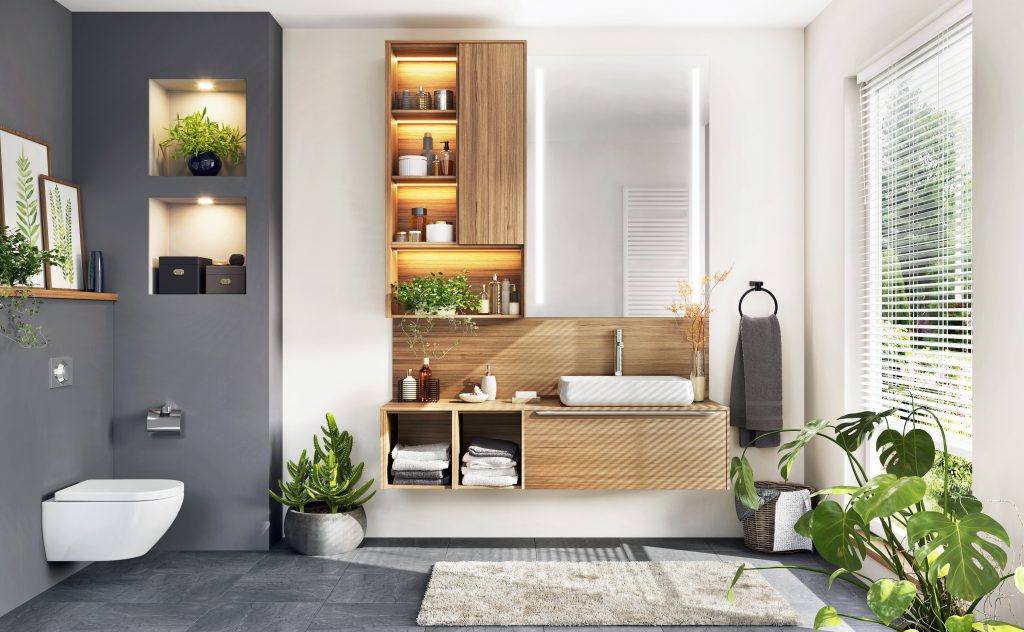 Shelving can be great for small bathrooms as it doesn't take up any floor space.
Box shelves or stacking floating shelves are a practical way to store your bathroom belongings.
Adding a single shelf all the way around the room is a fantastic way to store what you need where you need it, like toilet roll above the toilet, shower gel in the shower your toothbrush by the sink.
Storage above the door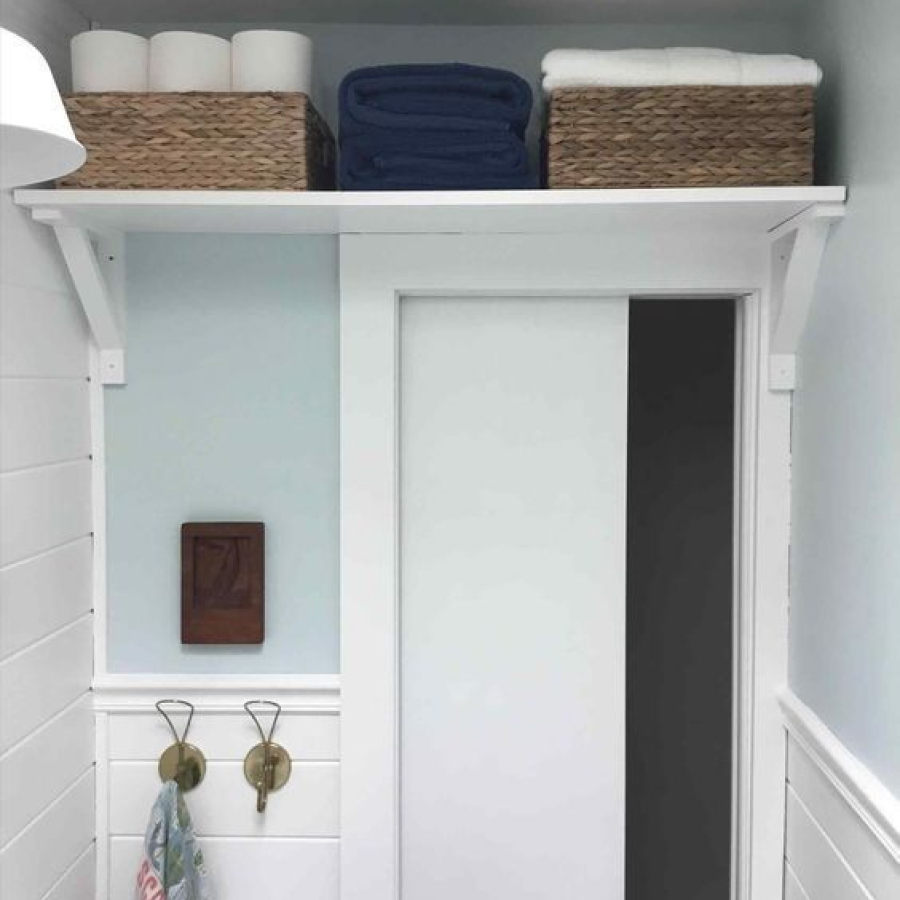 If you have a really small bathroom, you want to take advantage of every inch of your space for storage.
An area we often forget about in every room is the space directly above the door.
Shelving or a storage rack above the door makes the most of the space and is excellent for storing extra towels or items you don't use often.
Built-in laundry hamper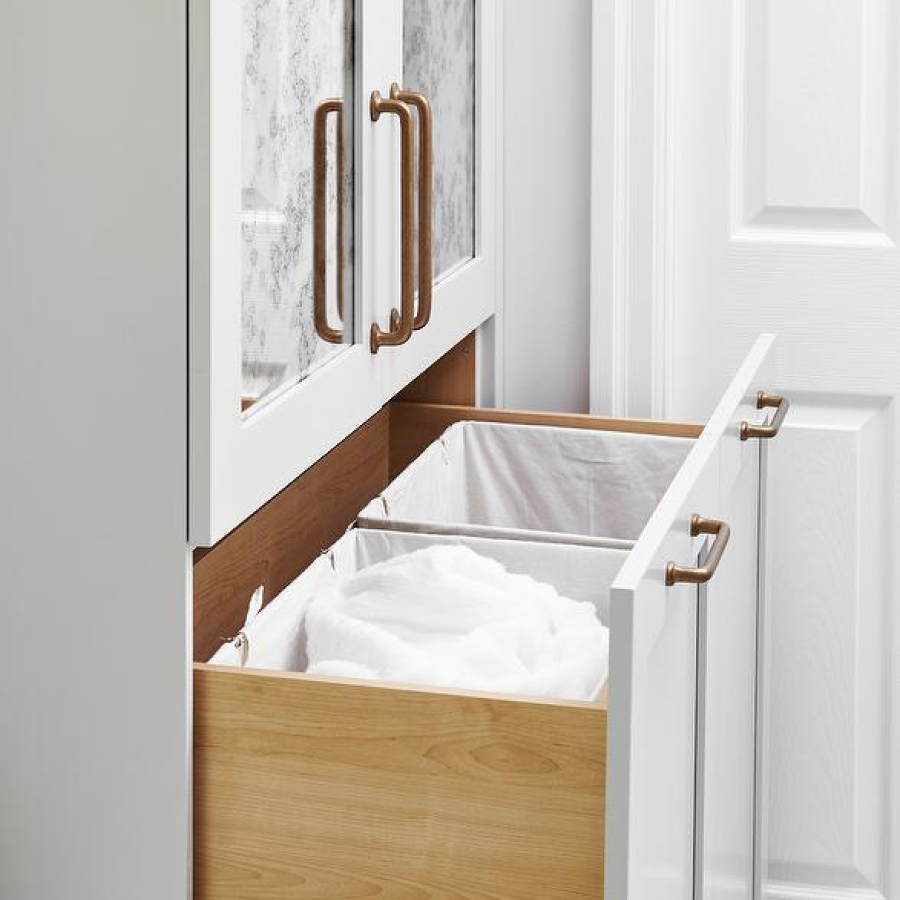 If you keep your laundry basket in the bathroom, it takes up floor space.
As this space is already accounted for, incorporating a built-in laundry hamper will immediately add extra storage options.
Not only does a custom built-in laundry hamper look great, adding storage above the hamper will make the previously dead space an alternative storage solution.
Are you looking to update your bathroom?
If you're thinking of redesigning your bathroom or you're looking to incorporate built-in storage, the team at our Malaga showroom can help.
We offer a complimentary design service that includes a showroom consultation and measuring service, layout and joinery solutions advice, 3-D mock-up of your design and itemised quote.
Visit our showroom in Malaga or contact us to tell us about your plans.