No matter the size or style of your kitchen you're sure to find a pantry design idea to suit your space, but if you can't, we can help.
The pantry was once a simple room or cupboard to store long-life foods or crockery.
Now, the pantry is a must-have design feature for the kitchen.
Not every home has space for a walk-in pantry, but, clever design solutions can help anyone achieve their dream kitchen pantry.
Here are 4 pantry design ideas we love, from the simple and functional to the fun and flashy.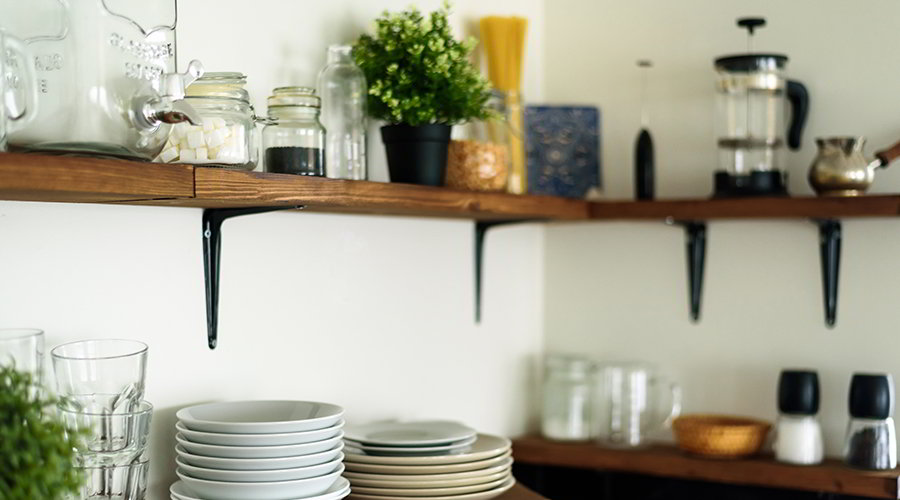 The pantry made for prep
A walk-in pantry is a great addition to any kitchen.
If you have the space for a walk-in pantry, adding a benchtop is a great idea for creating a multi-functional area.
Not only can it be used for storage, but it's also a great place to hide big appliances (like your microwave).
The benchtop also doubles-up as an additional prep area.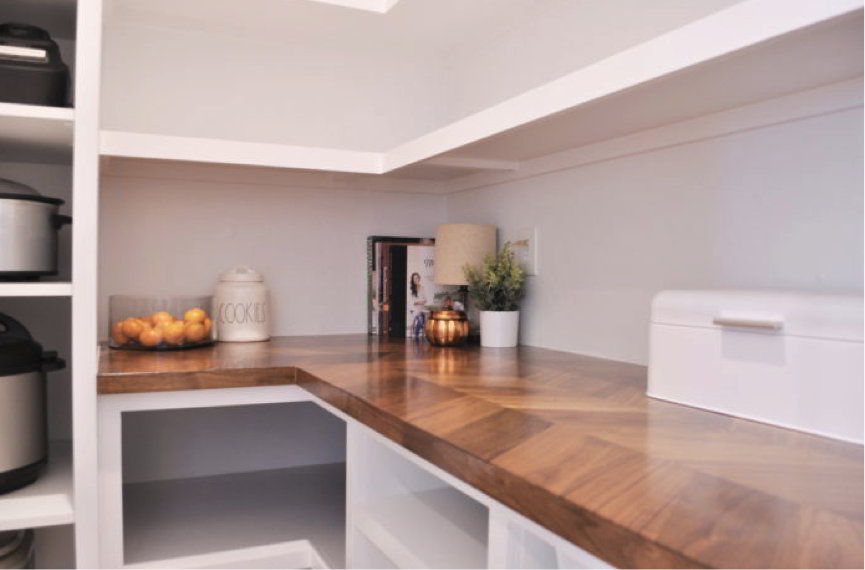 Photo source: Stacys Savings
The pullout pantry
If space is something your kitchen is lacking, a sleek pullout pantry is a great way to maximize storage.
Drawers are also by far the easiest way to find what you're looking for when cooking in the kitchen.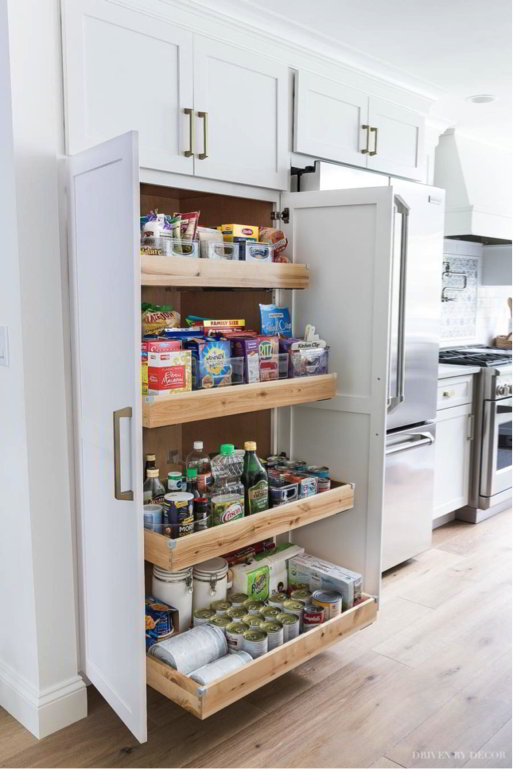 Photo source: Driven by Decor
The clever cupboard pantry
If custom is your thing, then a clever cupboard pantry is for you.
Maximizing storage at every step, this pantry has a treasure trove of features. A functioning hidden benchtop, built-in door shelving, and pull-out storage.
The considered design has taken what could be a simple cupboard to the next level.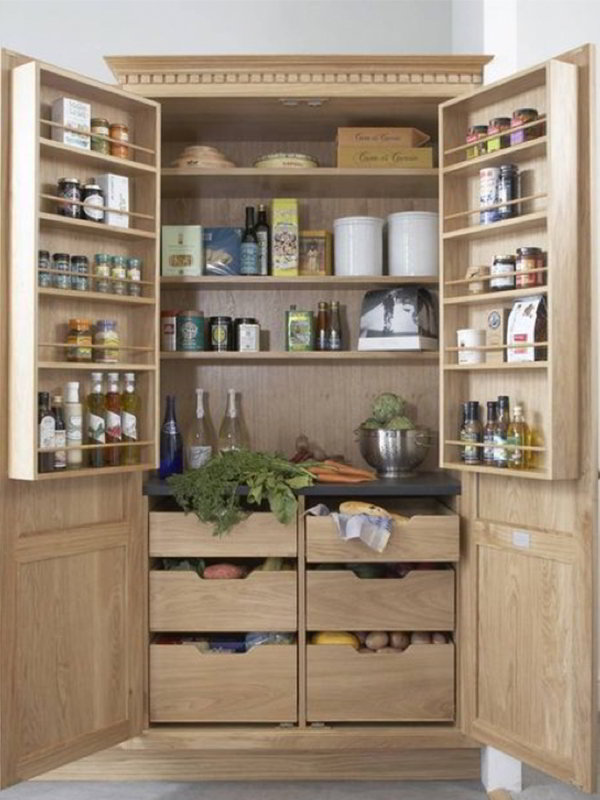 Photo source: Blogging Kitchen Joselyn
The simple pantry
We love a simple design that makes life easier.
Deep shelves pose a problem when it comes to pantry efficiency.
Curve shelves offer the perfect solution for accessibility. They look stylish and make browsing and accessing your pantry goods quick and easy.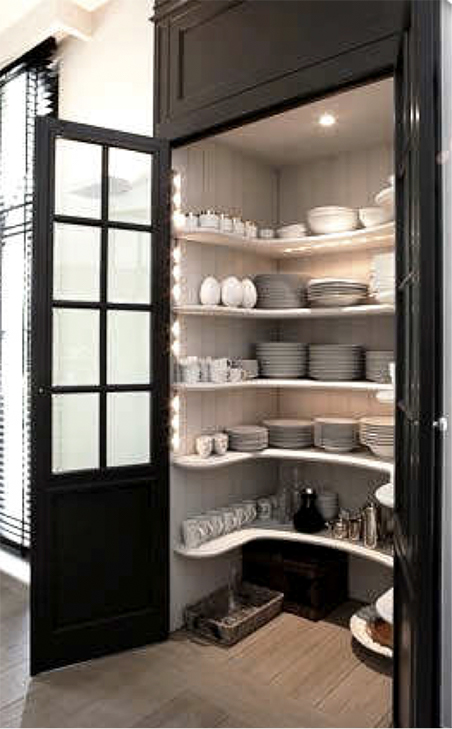 Photo source: Mart
If you have a pantry design idea you'd like to bring to life, or you need expert design advice for your kitchen, get in touch with our team.