We've been designing and installing kitchens in Perth for 30 years.
What's the great thing about this business? Kitchen design is ever-changing.
There are so many practical things to consider when designing a functional kitchen. That's why we think it's important to have fun when it comes to your personal style. 
Design details, big and small, help you create a dream kitchen you'll love for years.
The latest design trend our customers have been loving is coloured interior cabinetry, and we completely understand why.
Coloured interior cabinetry
Colourful kitchens come in and out of vogue, but we think adding a splash of colour to the interiors is a trend that's here to stay.
Coloured interior cabinetry adds a premium touch, elevates the design and gives you the opportunity to personalise your space.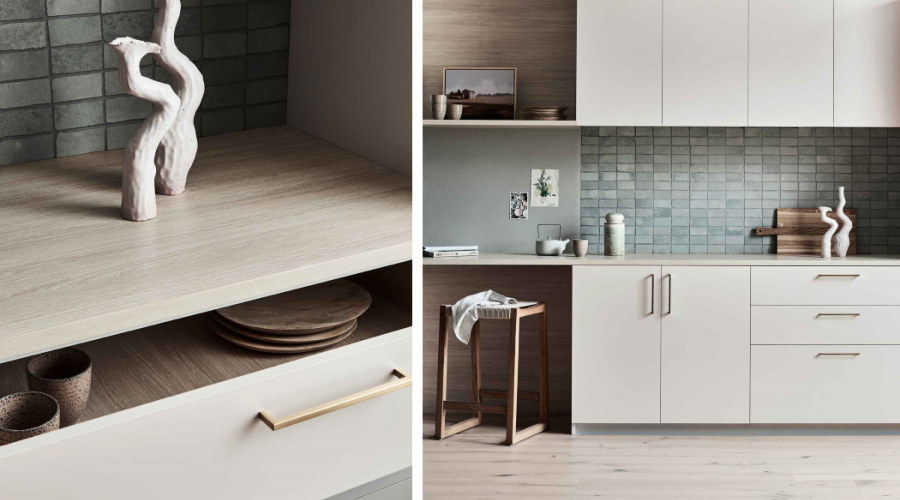 We've seen so many versions of this trend, but Laminex delivers when it comes to contemporary designs.  
From bold black and green to mixing off-whites, we don't think you can go back to plain white carcass once you've seen this inspiration.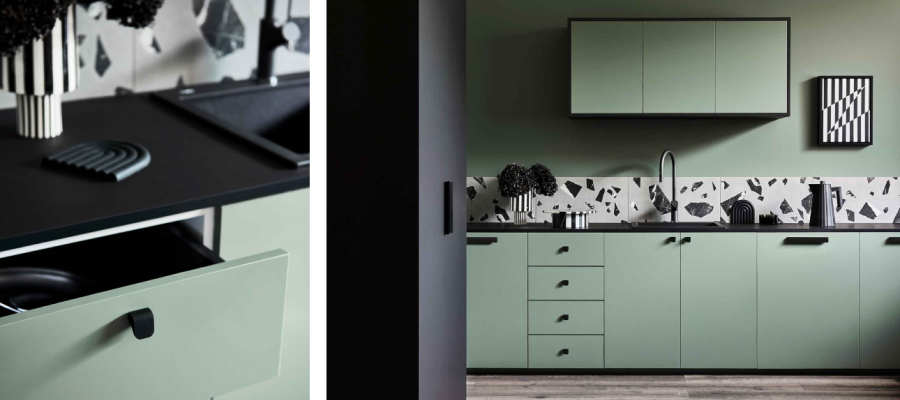 This trend really opens up the possibilities when it comes to personalising your kitchen design.
Keep it sleek and sophisticated with muted tones, or make it fun with a pop of colour to brighten your day.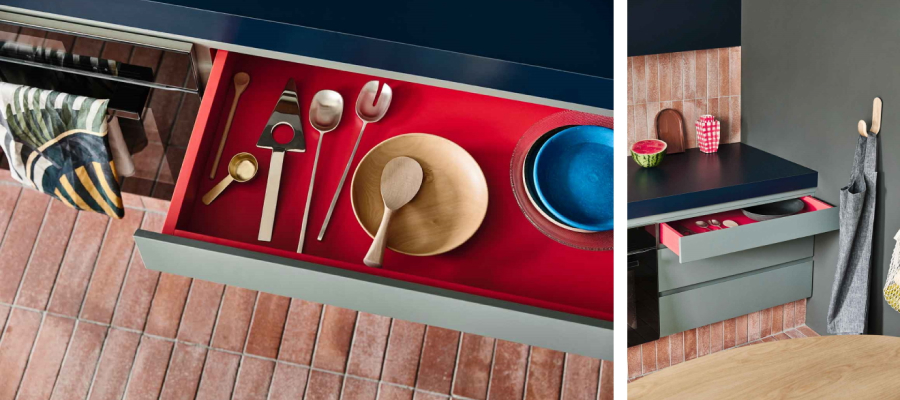 These are just a few of our favourites; we recommend you check out this post for more inspiration.