Kitchen design trends continue to change year on year.
We tend to see throwbacks to retro inspiration, brand new ideas and amalgamations of bygone trends that create a fresh new look. In addition, the latest colour trends, materials, and new storage ideas keep kitchen designers busy.
There are so many things to consider regarding your kitchen design. Starting with the space designated for your kitchen. Not all designs work with all areas, and not all trends will work with existing features of your home.
Getting professional advice when mapping out your kitchen layout and storage options is a smart way to make sure you make the most of your space.
If you're thinking of refreshing your kitchen in 2022, we've trawled through the upcoming trend predictions and collated our favourites for the year ahead.
Fun colourful cabinetry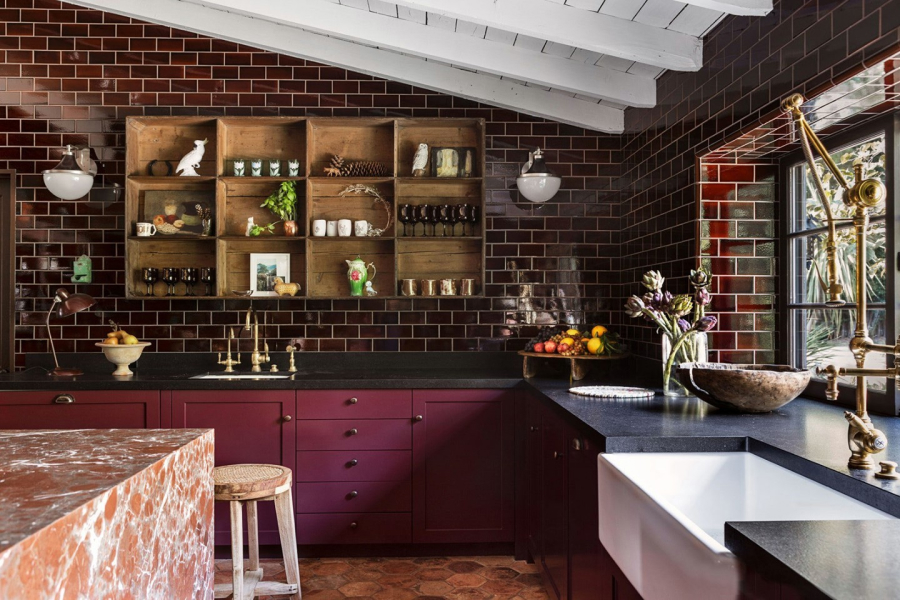 A kitchen that really speaks to your own style is something we always encourage, and colour is such a personal preference and can really set the tone of a space.
Choosing something bright and bold can be nerve-wracking, but we find clients that choose a colour they love, love the end result.
Over the past few years, green has been a popular kitchen colour choice; this trend is set to continue this year with the introduction of touches of pink.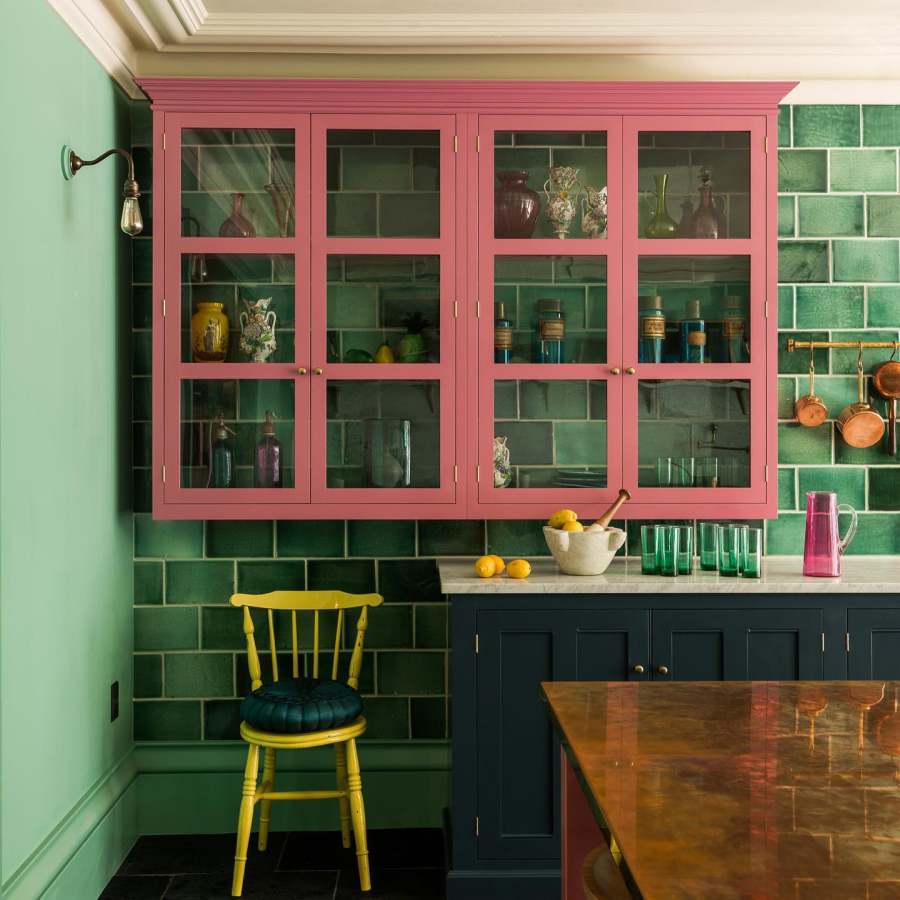 Similarly, rich colours like aubergine and navy blue are also thought to increase in popularity this year. Kirsten Dunst's kitchen serving as great inspiration for a deep purple hue.
Custom organisation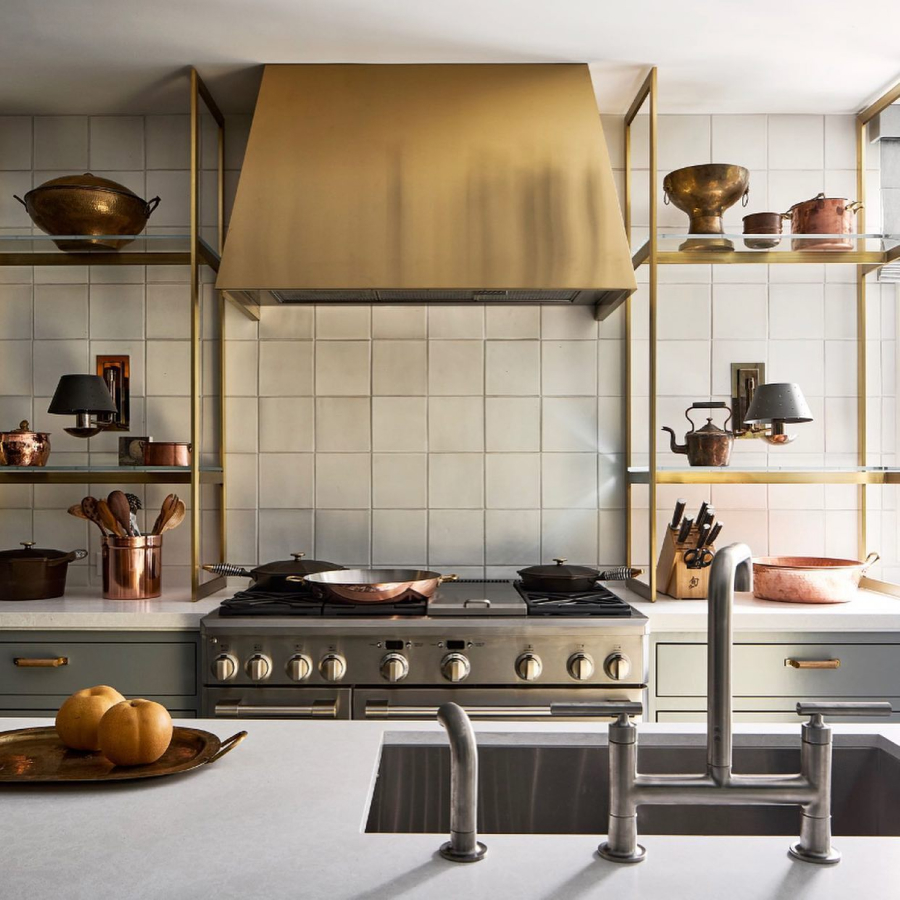 Flatpack kitchens have had their moment and will always be a great, affordable option we wouldn't be without.
However, custom cabinetry can take your kitchen design to the next level, in addition to making your life easier.
People are placing greater importance on making a space work for their lifestyle. As a result, thoughtful storage solutions that declutter and make your kitchen more functional will be the main focus.
1950s style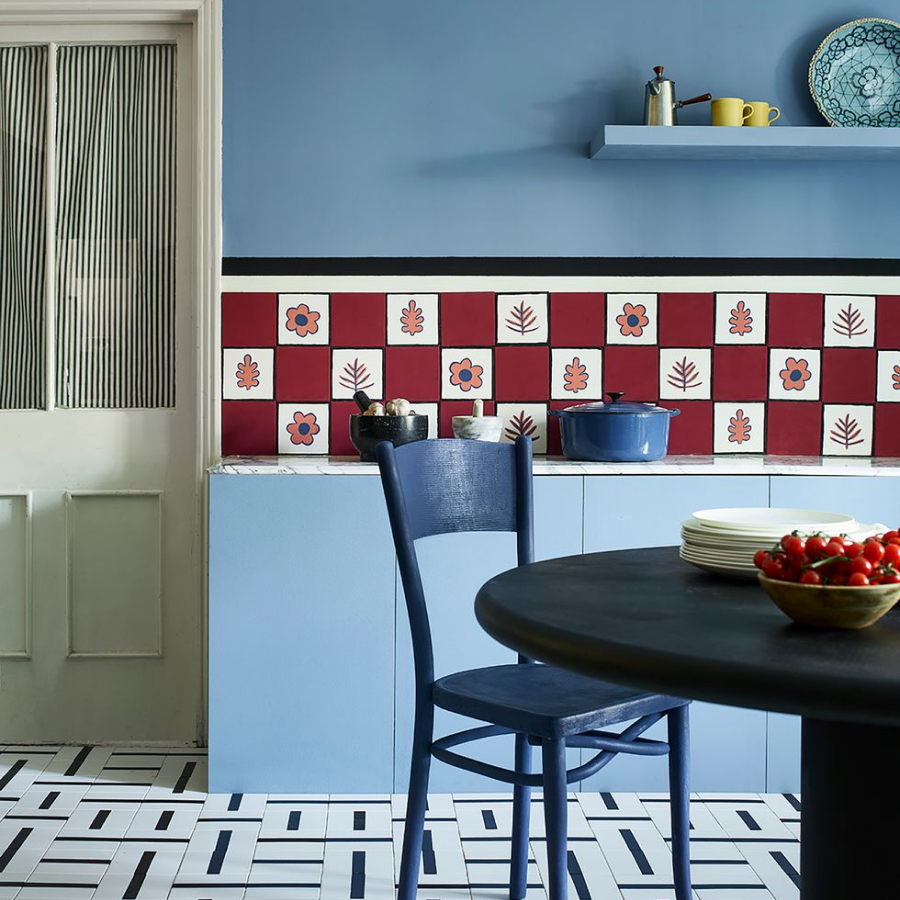 Certain trends will inevitably come back in style, and the people in-the-know predict a throwback to a 1950s style kitchen.
Candy colours, fun tiles and a kitchen that represents individual style and taste.
"Lots of people are leaning towards the kind of vibrant, energizing and exciting hues that were popular in the '50s, a time when mass production and personalization really made custom interiors accessible to the wider public. People were embracing their individuality because they had the tools to do so." – Annie Sloan
The single open shelf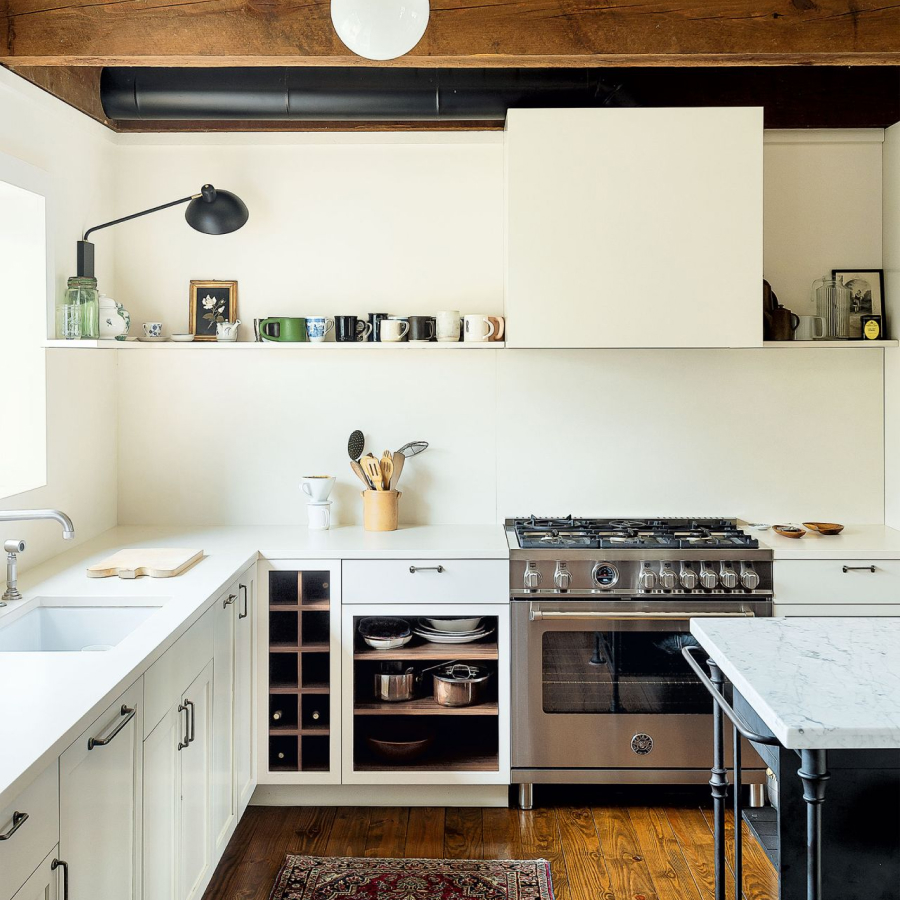 You've probably seen plenty of perfectly curated kitchen shelves in magazines and on Instagram.
Open shelving allows you to add your own style to your kitchen, a practical storage option for the most used kitchenalia.
A single shelf has been used in place of wall-hung kitchen cabinets resulting in a relaxed and unfussy look, and will be a popular choice with kitchen designers in 2022.
Wood finishes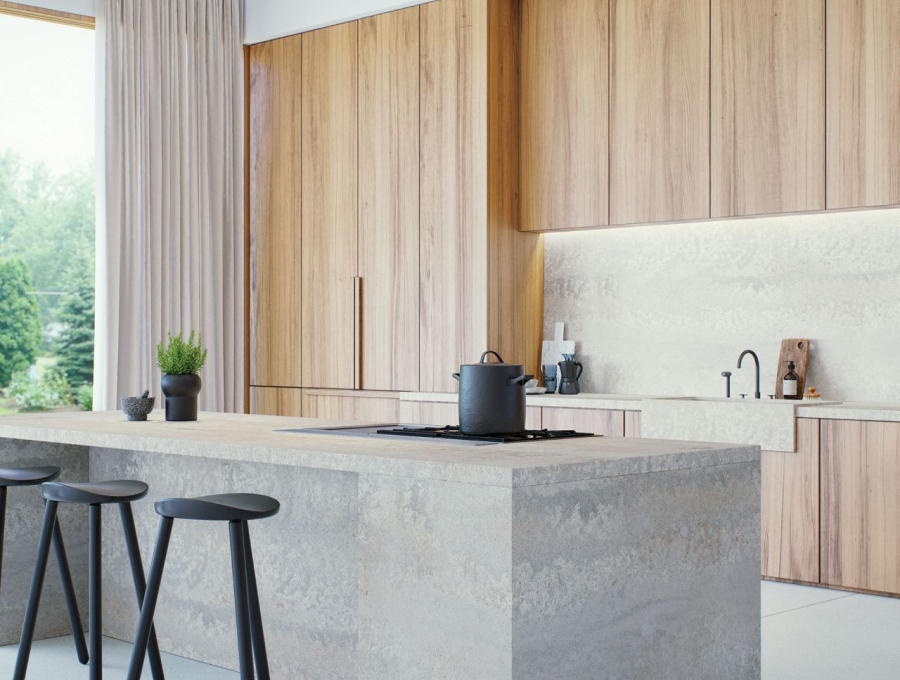 If you haven't updated your wooden kitchen, you might want to hold off. Warm tone woods are making a comeback in the kitchen.
For a more sleek finish, warm wood cabinets will likely be smooth and fuss-free without the bevels and curves popular in the 90s.
Similarly, wooden hardware (or no hardware) is also set to be a popular choice for wood-finish kitchens.
Are you looking to update your kitchen?
If you're ready to redesign your kitchen, the team at our Malaga showroom can help.
We offer a complimentary design service that includes a showroom consultation and measuring service, layout and joinery solutions advice, 3D mock-up of your design and itemised quote.