Home storage solutions are a hot topic.
We can't seem to satiate our need for storage, and we totally understand why. Life is busy, and home is a space for relaxing and recharging. But unwinding can be impossible if your home feels cluttered.
With Christmas around the corner, it's likely most households are about to experience an influx of gifts and nowhere to store them.
Don't worry if you're worried about storage, because we can help.
Clever design meets a calming style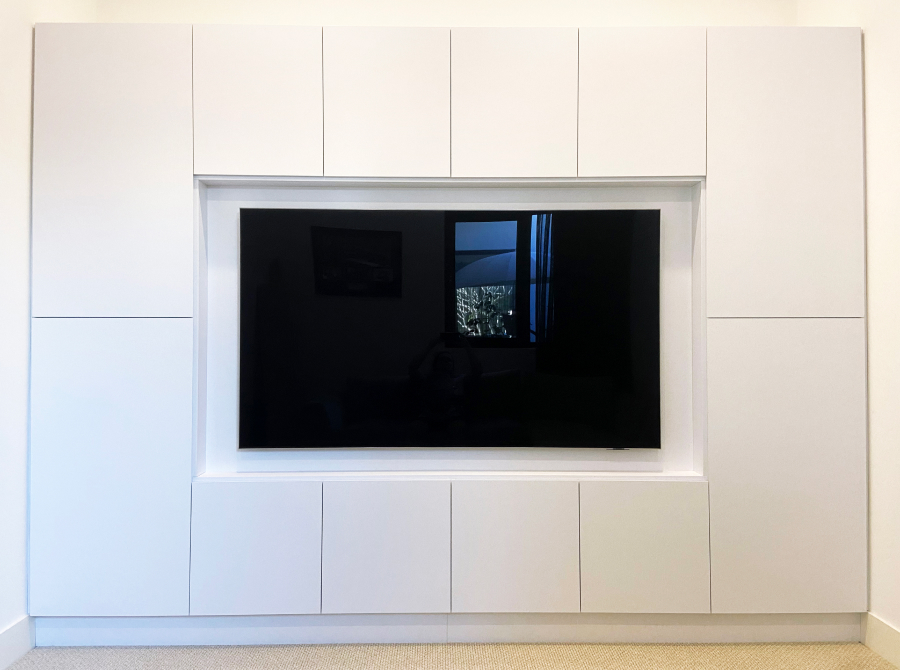 Custom storage is a great way to organise and enjoy a clutter-free home. However, finding the space to add extra storage can be tricky.
We've talked before about clever storage solutions for small spaces, but sometimes you need a lot of storage which requires careful consideration. 
We love this design for maximising storage but within a minimalist design.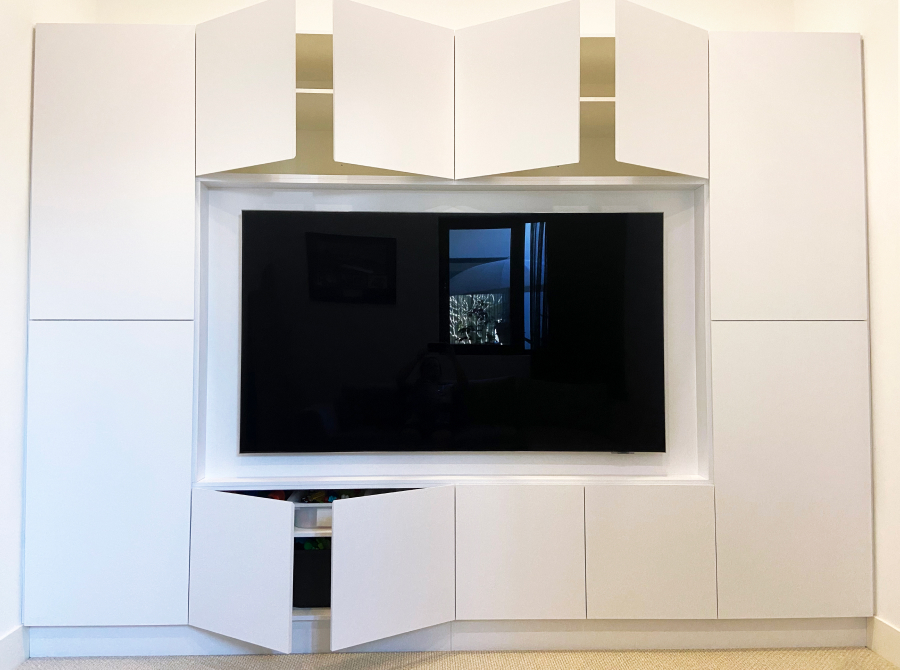 Utilising a whole wall for storage is a big move, but a carefully considered design can make it worth it.
Floor-to-ceiling, wall-to-wall custom cabinetry definitely delivers on the storage front. Adding this much cabinetry to your home could be overwhelming and compromise a modern, minimalist aesthetic.
Fortunately, contemporary materials and clever cabinetry mean you can utilise a considerable space for storage without overpowering a room and feeling like your home is a series of cabinets and furniture.
Using smooth, matte cupboard doors and opting for cabinetry without hardware means your storage blends into the walls, creating a calming vibe with clean lines. By choosing a single, bright light colour you can create a light and airy feel.   
We love how this client's entertainment unit turned out.
Need advice for your next project?
If you need advice for your next project, we offer a complimentary design service.
Simply visit our Malaga showroom and tell us about your plans.